EROTICA 1994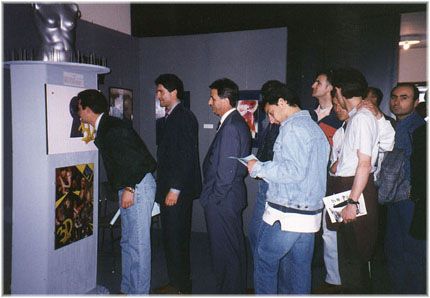 Bologna, salone internazionale dell'Erotismo "EROTICA 1994".
Pubblico in coda per osservare le immagini del "3D Show", apparecchio interamente realizzato da Denni Lugli.
Il "3D Show" permette di visionare a ciclo continuo una sequenza di nove diapositive tridimensionali.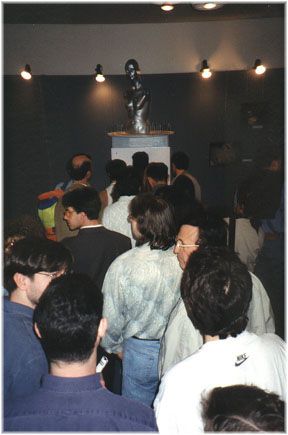 International erotic art convention "EROTICA 1994" (Bologna - Italy): people queue in front of "3D Show".
"3D Show" allows to view in sequence a series of nine tri-dimensional diapositives.
The device was interely designed and constructed by Denni Lugli.
---